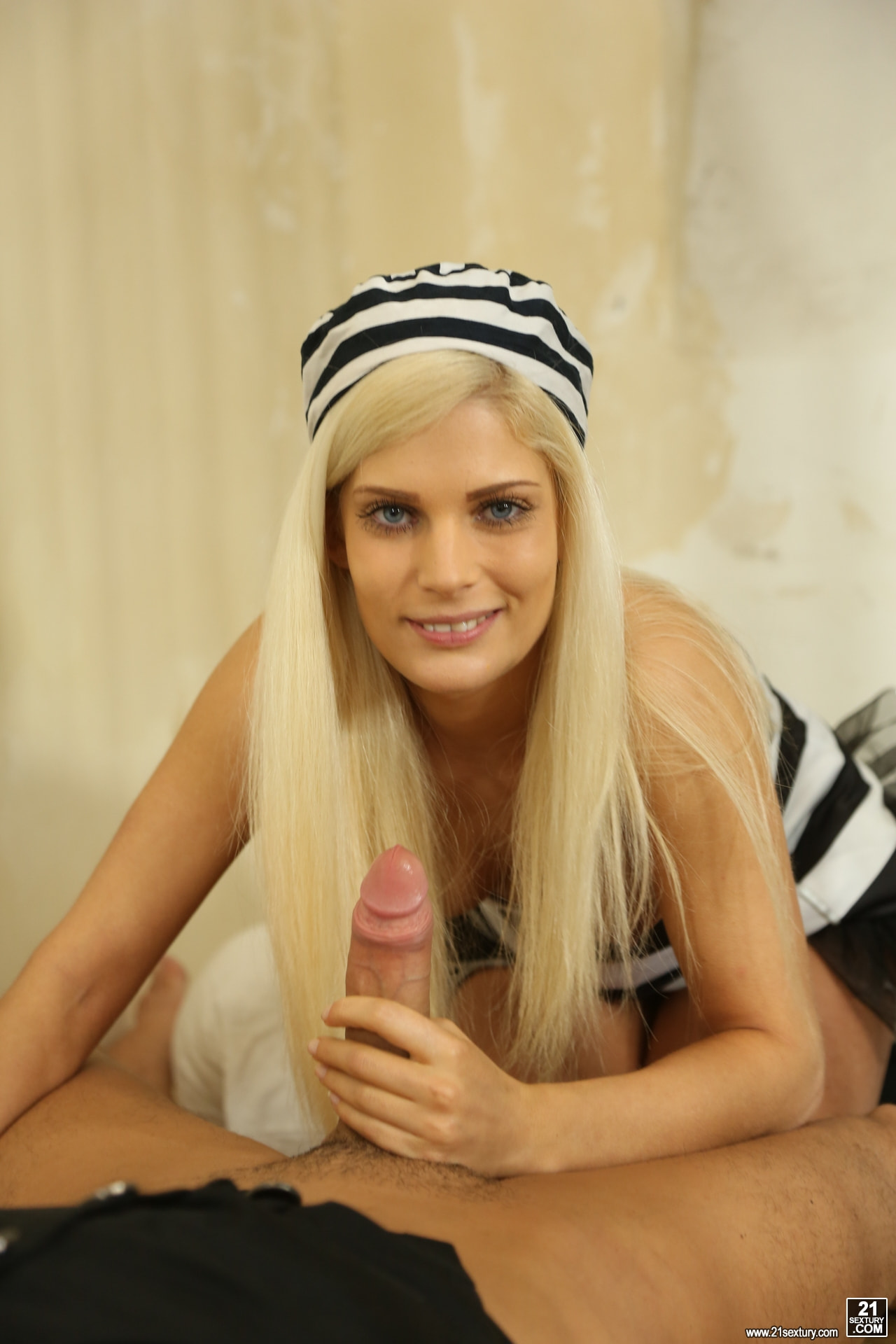 Released : June 28th, 2017
Tags : Blowjob, Facial, Big dick, Babes, Blonde, One on one, Uniform, Cumshot, Natural tits
Blonde felon Candee Licious is serving some time for her crimes. However any criminal, no matter how bad, has some basic rights. In this case the charming babe demands her right to get fucked by a big cock. Honest cop Nick Ross knows that a good pounding might redeem the blonde crook and happily provides dick for her to suck and ride. In the end she receives her sentence: a huge facial load as both, cop and criminal smile because they know that justice has been served.