Latest updates featuring Ania Kinski
26th June
- With her model looks, winning smile and shapely body Ania Kinski exudes sophistication. But this babe likes it rough and dirty. One guy is never enoug
h to please in sexual desires. Nadia likes teasing the boys with her ample breasts and won't let them leave until the both take her. Enjoy this great act of double-penetration!
...Read More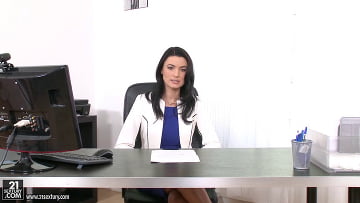 11th December
- Toby and his MILF boss Ania Kinski have had their differences in the past. But now the sexy boss needs her former employee and tries to convince him t
o do one more favor. To achieve that, she puts the past behind and lays everything on the table...including her sexy body! She's a boss who knows how to appreciate her employees.
...Read More