Latest updates featuring Alice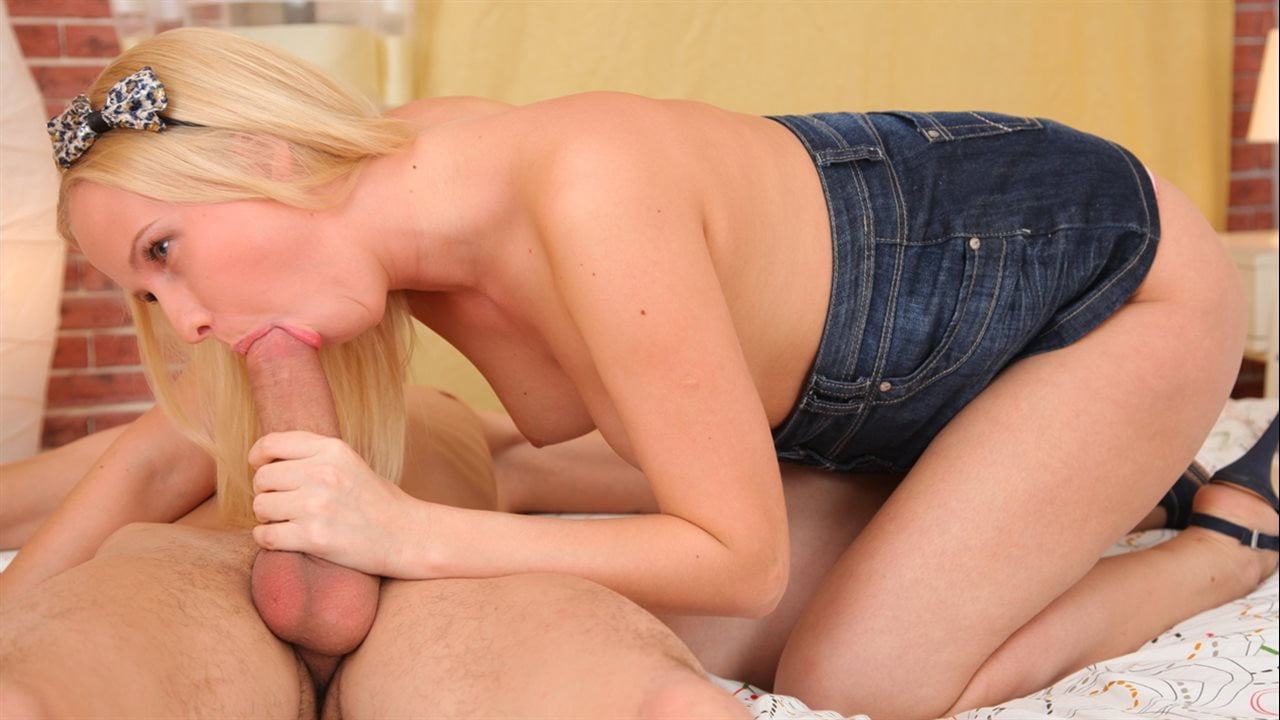 Alice and her boyfriend finally have the place to themselves, and they know exactly what they want to do. They go straight to the bedroom, their clothes fly off and they madly embrace, giddy with their hormones raging! Soon Alice is face down between the pillows getting throttled like she never has before. He holds nothing back, and that sweet booty drives him so crazy he blows his load right in her gaping back door.

Scenes from other sites featuring Alice

Beautiful blonde Alice just turned eighteen and graduated high school, she has dreams of being an interior designer and is spending the afternoon looking at magazines and sketching her dream home. She's so pleased with the way it's coming out and happy with her design, she decides to take a little break and reward herself. Sliding out of her clothes, Alice reveals her tiny, beautiful breasts, her petite waifish body, and sweet shaved honey pot. Sliding a finger inside of herself, she was surprised to find herself this wet already, she must have been more excited than she thought. Running her hands up and down her tight body, Alice can feel her excitement growing. Bending over and spreading her little bubble butt wide, she continues to pump a slim finger in and out of her soaked teen pussy as she caresses her pale thighs and butt cheeks. Soon she's moaning in pleasure and sits on the edge of the couch so she can watch her finger slide in and out of her shaved lips. Her moans filling the room Alice cums hard around her slim little finger. Laying back down she slips back into her fantasy world of design and her future home, enjoying the after effects of orgasmic bliss.
Allicee is on vacation and doesnt speak any english. This is making it hard for her to find a cheap place to stay. Luckily, she meets Sabby, who speaks her language and English. He tells her he knows a place where a tall, thin, beautiful, blond like herelf can stay without paying much. Sabby takes Allicee to meet the apartment owner and translates between the two to strike a deal. The deal works out better than she expected. She can stay for free for a couple days and all she has to do is fuck Sabby, which was probably going to happen anyways. She agrees and slowly undresses, showing of her tight body. Allicee tries to get herself warmed up by masturbating, but finds Sabbys tongue does the job much more quickly. They go back and forth between licking, sucking, and fucking each other till Sabby covers Allicees ass with cum. Allicee seems quite happy paying for the rent in this manner.