Latest Updates from 21Sextury (Page 124)


Breakfast never tasted so sweet as this morning. Toast, cereal and orange juice just don't compare however to young Valentina Cross' honey. Tanned like milk toffee, the curly brunette woke up craving a romping and knew her man could deliver. Erect and ready, he toys with her wet puss, reaching from behind into the sensitive area. With her dress shirt still open, Valentina throttles his thick cock in reverse cowgirl until she decides to plunge it in her bare ass.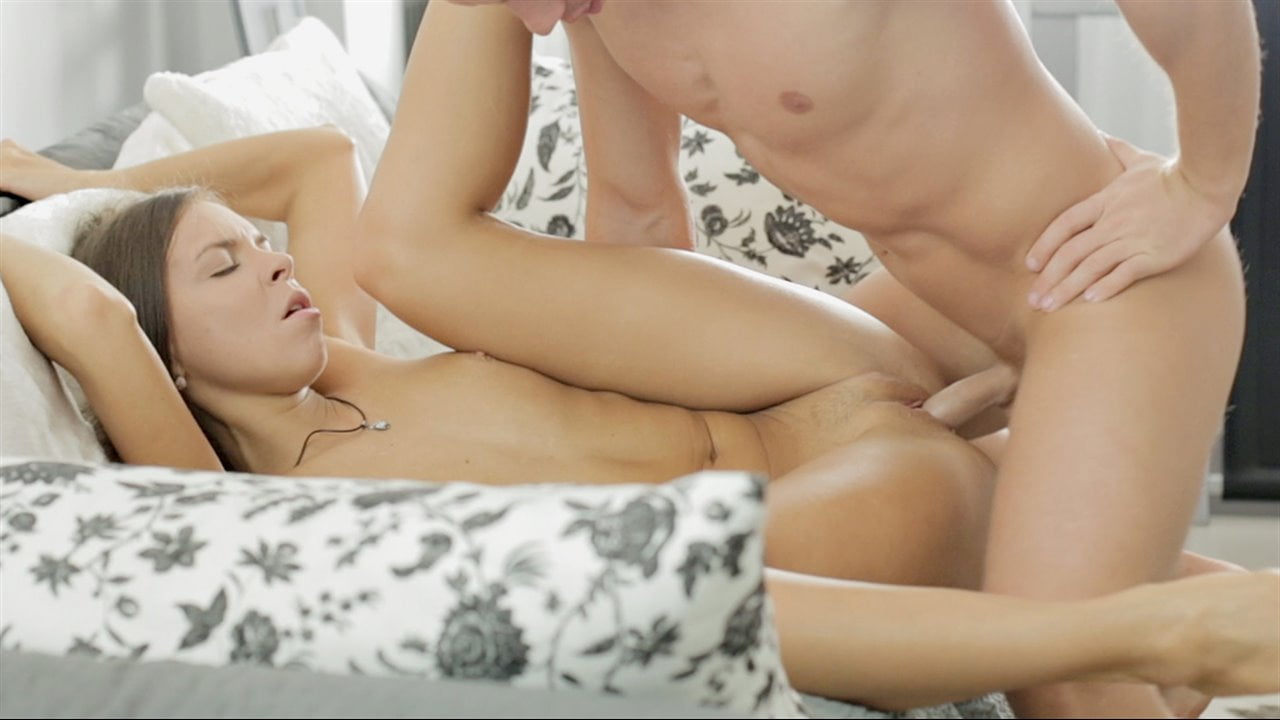 Carre serves up tea less for the taste than for the thirst of sex. Stroking their shoulders and their warm torsos until the t-shirts come off and the bra straps fall. Carre peels off his jeans and they start off soft, licking his dick stiff, one stroke at a time. Crouched by his side, Carre then gets up for a little underwear show, which her man finishes by stripping off her black lace panties to fuck.
Adria surprises Tyler and he surprises her right back. He wasn't expecting her back so soon, let alone with rose petals and in red lingerie! She wasn't expecting the elegant diamond necklace she'd been eyeing, in a velvet box for her in his pocket! The beautiful young couple comfortably step into their hedonistic habits, yielding to each other's good looks and charm.