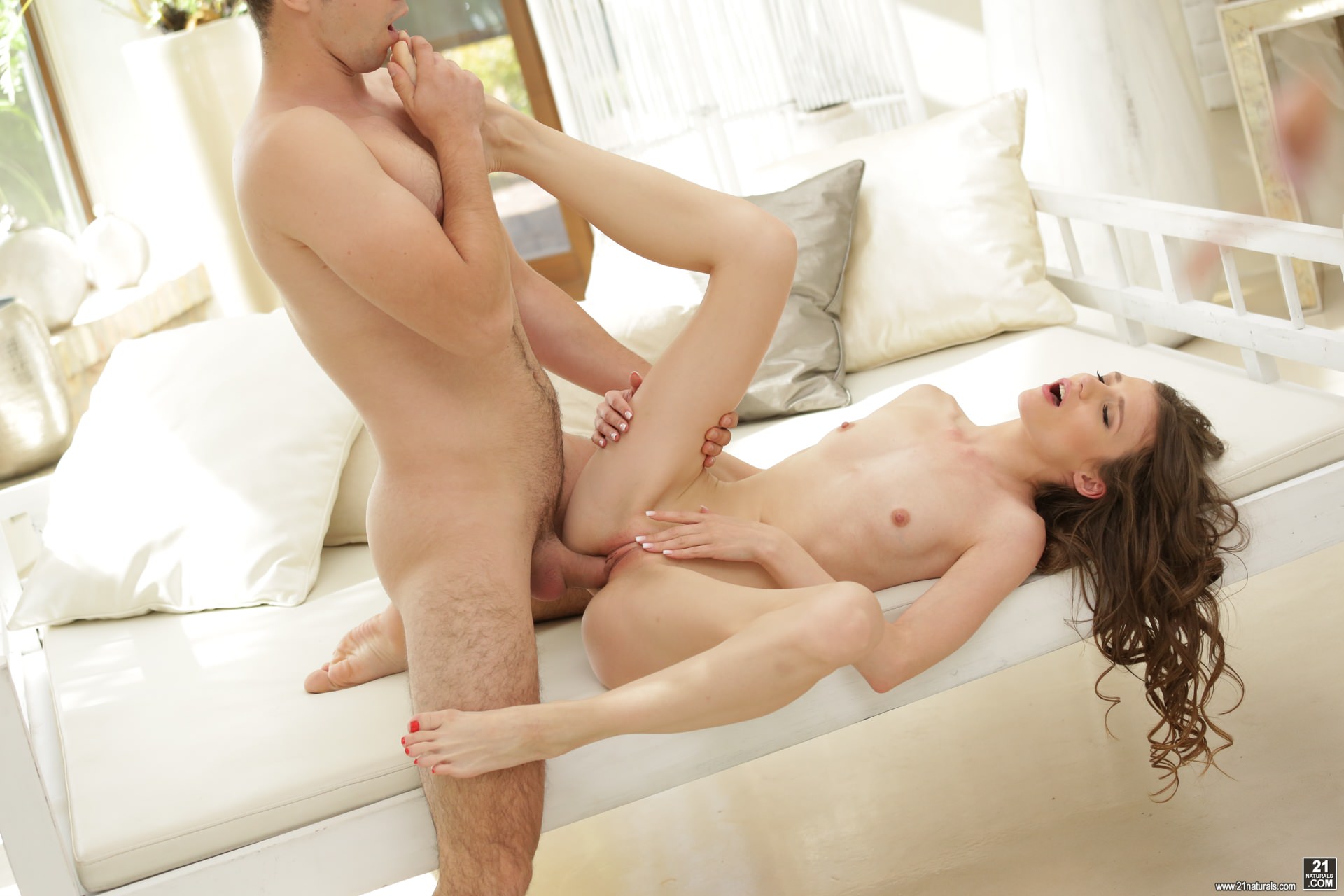 Released : November 2nd, 2018
Tags : Blowjob, Lingerie, Babes, Brunette, One on one, Cumshot, Natural tits, Petite, Small tits, Deepthroat
Sexy petite babe Nelya has been craving Oliver Trunk's body for a while now. Today she decided that's there's no time to be shy anymore and invites him into her house. As soon as he comes to join Oliver pulls out his thick dick and Nelya starts to suck on it. She then turns around exposing her tight little booty for Oliver to fuck her doggy style. After some hard pussy pounding, Oliver releases all of his warm cum on her pussy.