Latest updates featuring Violetta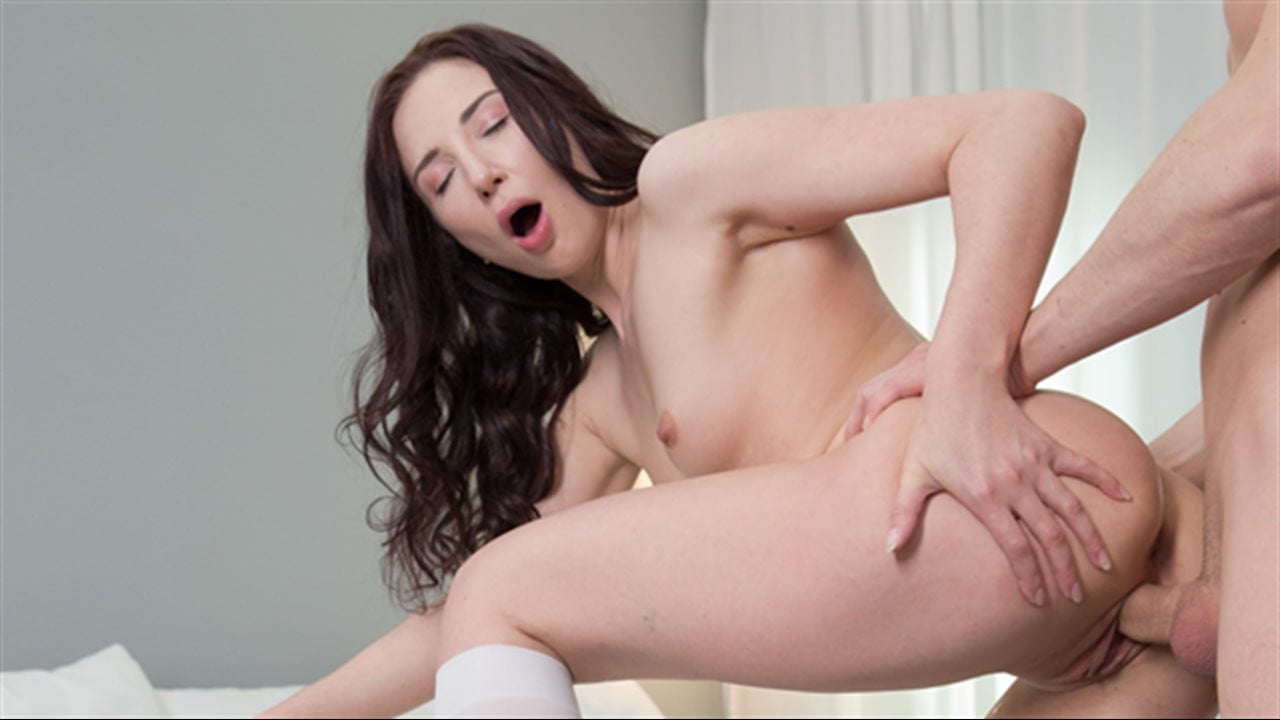 Fair skinned cutie Violetta C is spending the day with her boyfriend Joe Tee. They love having sex but this time they are willing to try something more daring: anal sex. The horny Violetta rides Joe's dick in many positions until the moment they were expecting arrives, she goes down on four and takes the thick prick up her tight asshole.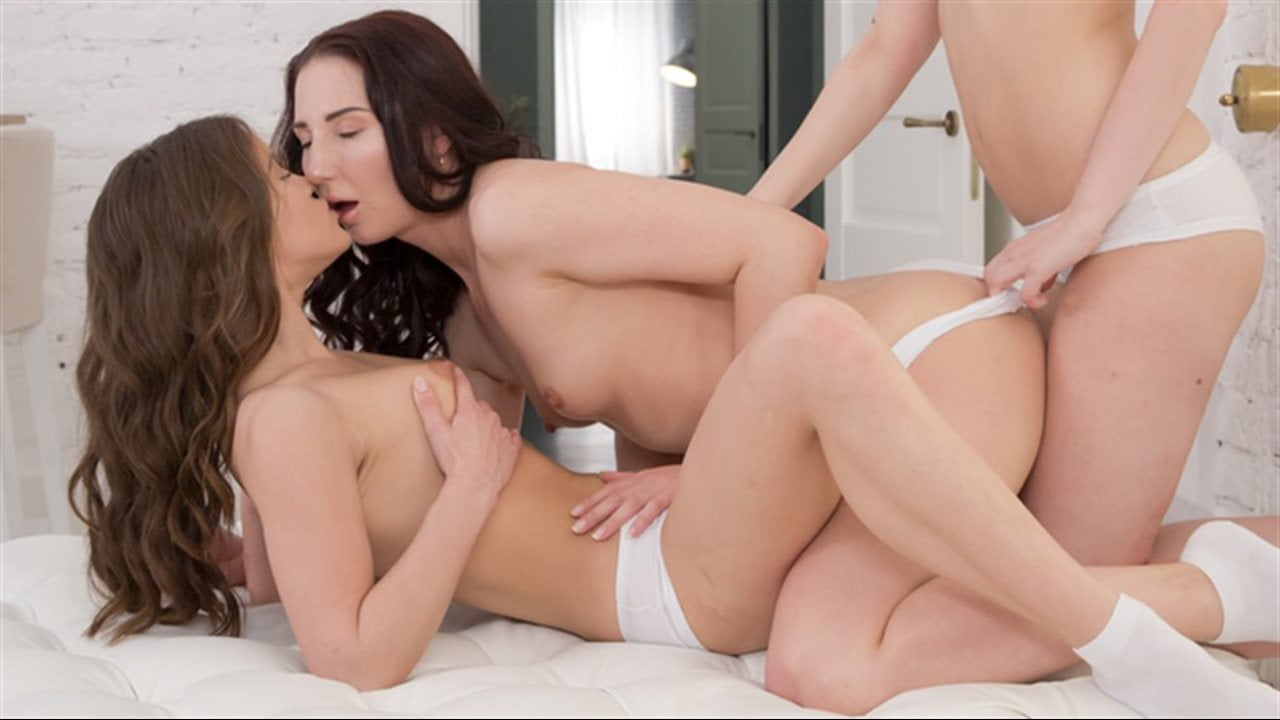 Scenes from other sites featuring Violetta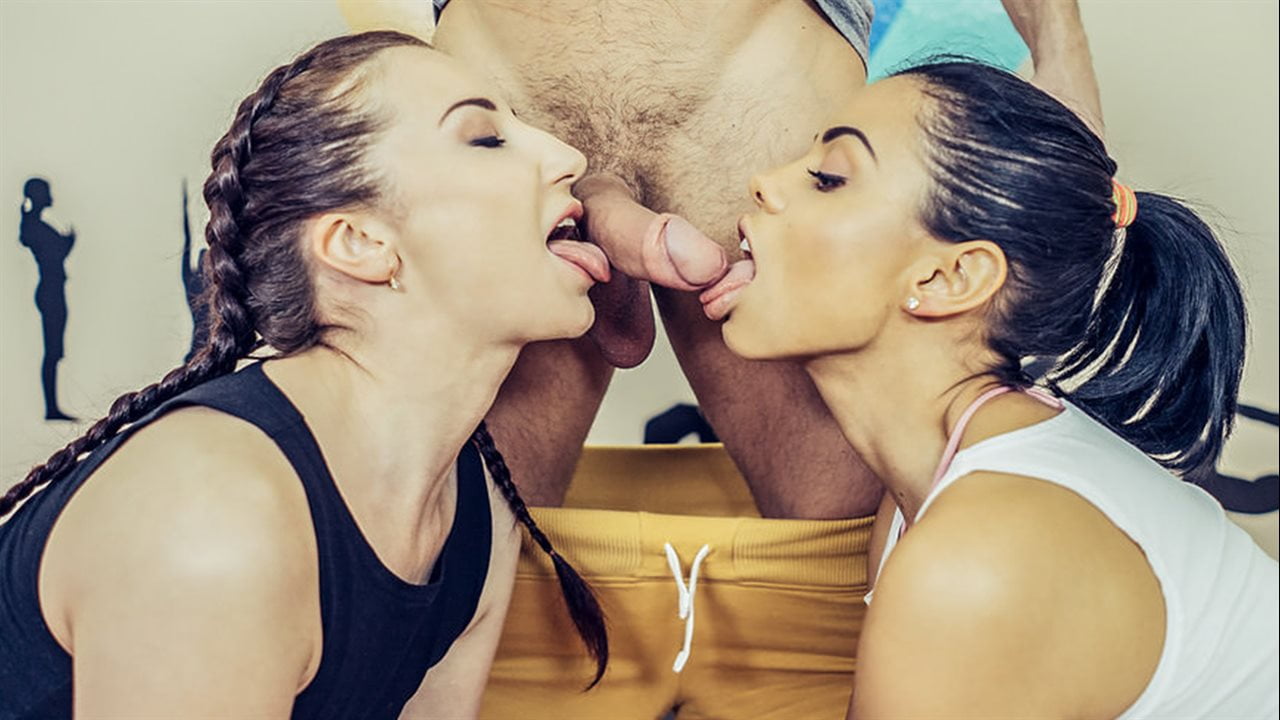 Canela Skin and Violetta have been wanting to try yoga for a while, so they sign up for a class with an instructor named Lutro Steel. Entering the studio, it isn't the mood or the decor that catches their eye, because they can't look away from Lutro's big cock poking out of his short shorts! Too polite to point it out, the ladies giggle as Lutro begins to show them sexual positions under the guise of "yoga." Finally having the ladies lift their big asses in the air, Lutro pulls down Violetta's pants and eats her pussy and gives her a rimjob, then does the same for Violetta. Pouring oil all over their tits and asses, Lutro fucks both babes until he pulls out of Violetta's tight pussy to give Canela a facial!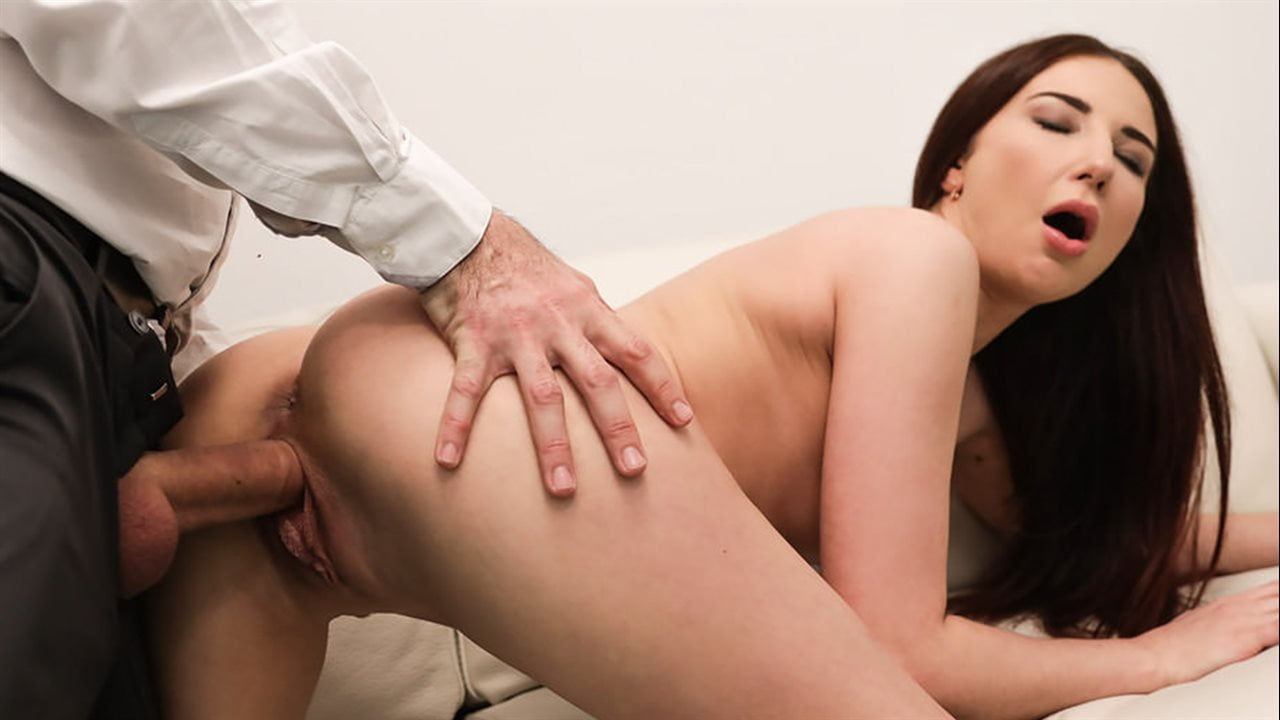 I was a little stressed when Violetta came into my new office. I was having a bit of a disagreement with my former landlords about rental prices, so in my haste to relocate, I had not had the chance to unpack anything but the casting couch. Seeing Violetta's beautiful red hair and porcelain white skin cheered me up well enough, thankfully. Violetta was in town for a holiday but was looking for work, so I told her I could get her jobs in her native Moscow. We did a casting, and her big ass in a black thong was perfect for porn. I had her masturbate for me and right before she came I grabbed her tits. This made her very horny, so she sucked my dick, then we fucked on the couch until I could cum on her ass!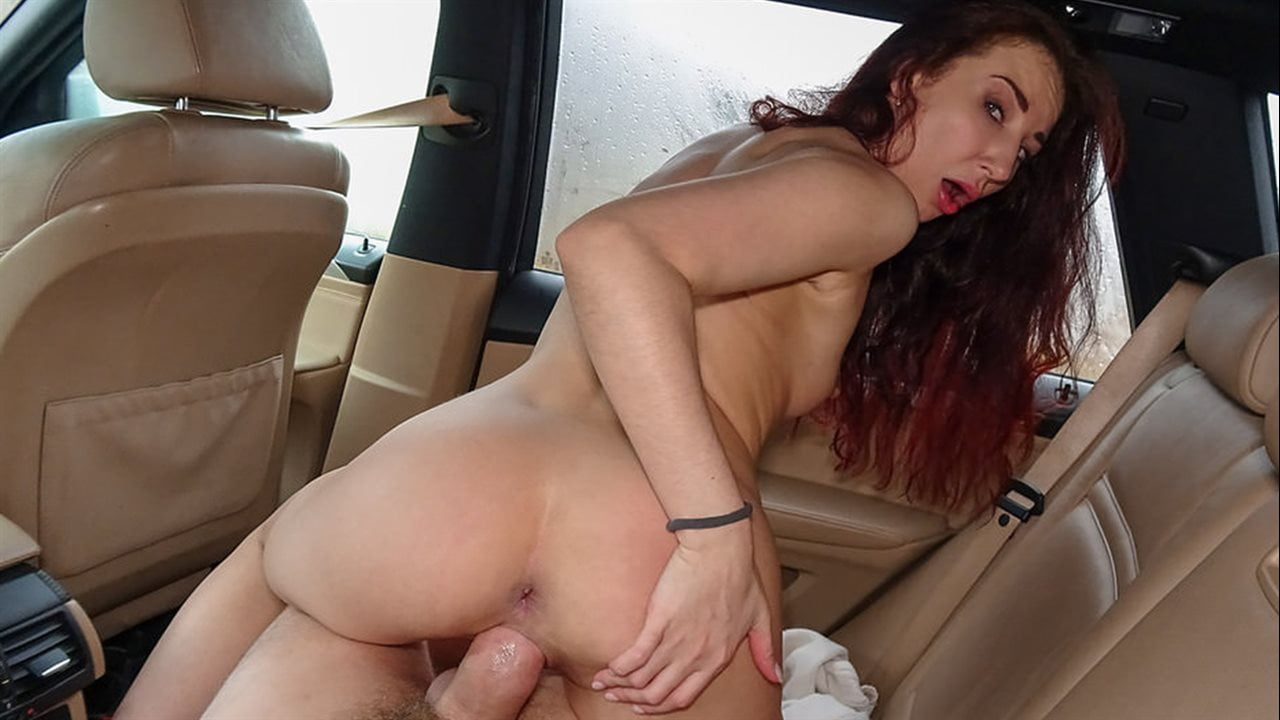 Violetta was waiting for the bus, a beautiful redheaded Russian with natural tits. I asked her if she had two minutes for a small interview. I told Violetta I was a casting agent from a small modeling job, and how she could make a lot of money for posing for bikini and naked pictures. I also told her she had beautiful eyes, but that part was actually true. I offered her money for a quick casting and she liked money, so we got into my car and started to drive. As I drove, Violetta flashed me her tits and showed me her big booty. It was then I offered her 500 euro to suck my dick. Those beautiful eyes lit up, so I parked and she blew me. I fucked her hard in the backseat, then she swallowed my cum.